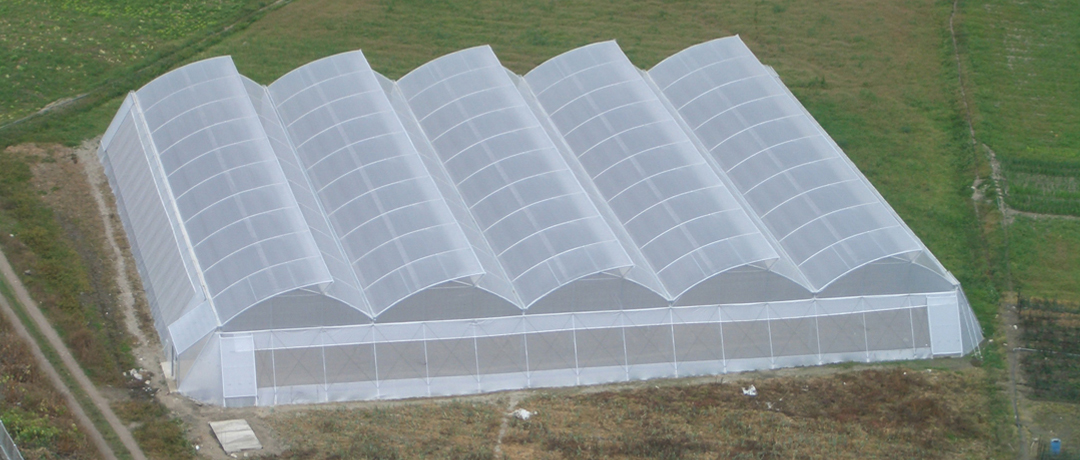 The greenhouse projects include engineering, procurement and construction of steel structures for the development of crops of flowers, live plants and vegetables and nursery seedlings of vegetables, fruit, forest plants, medicinal and aromatic plants. We implement greenhouses, shade houses and tunnels, including irrigation and climate control. In the house-like structures may be installed meshes shadow special handling and brightness temperatures, especially in export crops to improve the quality of the products, and where required, protection nets birds.
The tunnels and greenhouses may or may not have a trellising system capable of supporting loads up to 25 kg/m2 and winds up to 150 km / hour, depending on the crop. In the case of structures for flowers, staking system is not required.
Projects are developed based on engineering studies and
The conceptual engineering, basic and detailed individual project includes earthwork designs, selecting the greenhouse model, concrete bases, plastic types and meshes to use and implement the technology level.
The seeking or providing galvanized structures, drainage pipe, plastic cover, agricultural nets, curtains manual and automatic irrigation systems, misting systems, thermal tights, beds for planting and the substrate.
The construction of the projects based on detailed engineering.